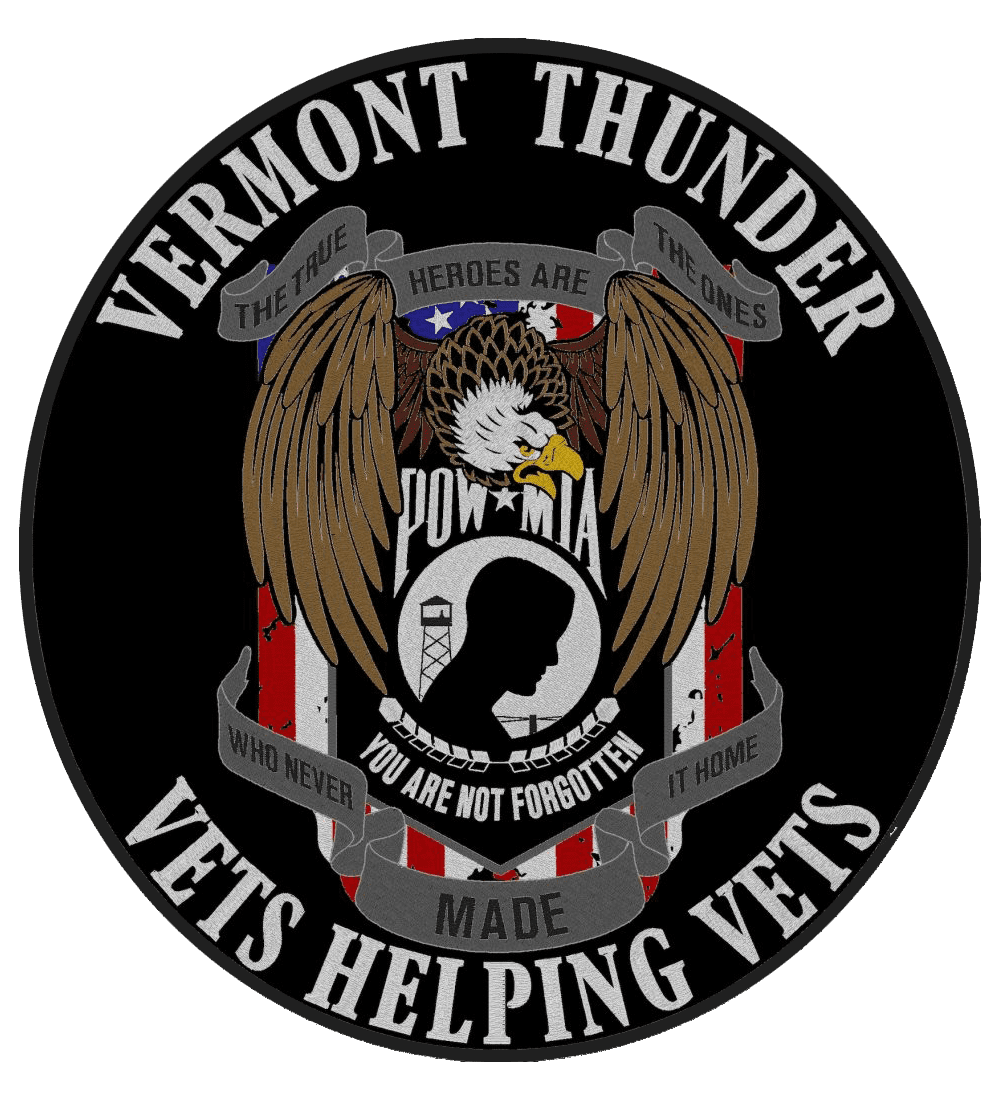 Vermont Thunder Inc.
Vermont Thunder, inc. is a non-profit Vermont Veteran organization dedicated to helping Vermonts Veterans in their time of need. We raise monies to insure our Veterans who have fallen through the cracks are cared for. We try to provide a level of care and confidential financial security our Veterans need and deserve. We don't take direct request we rely on Veterans agencies to contact us for help for the Veteran. A Veteran in needs Identity is kept secret only our treasure knows the name. Since 2009 members of Vermont Thunder get together and throw a Christmas party for the Veterans at the Veterans's home in Northfield. We provide each Veteran with a gift they need, for most of these Veterans this is their only Christmas celebration.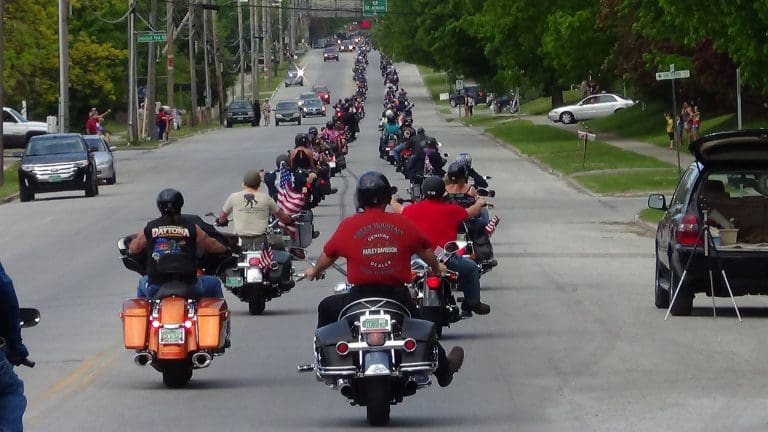 Starting in 1992 on the day before Memorial day, Vermont Thunder, Inc, has done a motorcycle ride to raise monies for Vermont Veterans. Our ride is a way for Veterans and Vermonters to honor those who have paid the ultimate sacrifice for our freedoms.
Vermont Thunder is the oldest Veteran organization and biggest ride in New England! Each year 100's of bikers from around New England and Canada take part in this ride.
Without each and everyone of our supporters Vermont Thunder would not be able to provide the level of care and financial security our Veterans need most.
We are Men and Women both retired and active-duty military and civilians.
Some of our members have seen combat and some have not. We have members in Florida, South Carolina, Vermont, and New York
Every member believes in making sure no Veteran gets left behind!