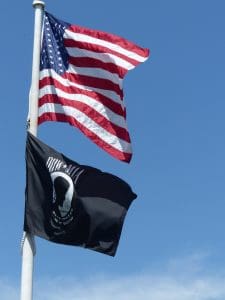 Vermont Thunder 2021
Sunday, May 30,2021
The 29th annul Vermont Thunder motorcycle ride in memory of those whom have give the ultimate sacrifice in service to our country. We will begin at the Vietnam Veteran's War Memorial at the Sharon rest stop on 1-89 North. Donations are welcome and go directly to the Vermont Veterans in need. There will be a brief ceremony and wreath laying ceremony at the Vietnam War Memorial before kick stands up at 11:25am.
We will be following our original Vermont Thunder route!
We will stop at exit 11 at the Richmond Mobil to refuel, and J Hutchins, Inc on Route 117. Refreshments and Vermont Thunder merchandise will be sold at Hutchins. We will be leaving Hutchins and Richmond Mobil at 1:45pm. Our route will be:
Route 117 to Essex Route 2
Route 2 to Colchester Route 7
Route 7 through Milton, Georgia and St Albans
Route 7 to Route 105 to Enosburg
Our thanks to the communities that have supported us these past 29 years; V-Trans,Vermont State Police, Essex Police and Fire departments, Colchester Police and Fire departments, Milton Police and Fire departments, St. Albans Police and Fire departments, J. Hutchins Inc, Richmond Mobil, Lucky Spot, Enosburg American Legion and Chittenden County Sheriffs Department for their escort. We could not do this without your support for the safety of our riders.
We are looking forward to seeing everyone along the route this year!!
As always, when riding in a large group, be safe, considerate of others and ride well in memory of those gone before us. This is a drug and alcohol free event, you will be removed by Vermont's Finest….

Here is the clip from last years ride!!!
https://www.wcax.com/content/news/Vermont-Thunder-Ride-rolls-through-state-despite-pandemic–570734751.html?fbclid=IwAR1BmnlPyl5aaNrAtrCMshkjdFWCZr0wloXVGjxIUtS_XncGjC6AVTkY-3s&jwsource=cl
Saturday, June 5, 2021 at 11 AM EDT
Public

 

Anyone on or off Facebook
A ride for a brother we lost too soon. June 5th, starting at the Springfield, VT VFW, Post 771, 115 River St, Springfield, VT. Registration starts at 1100hrs, 20$-rider, 10$-passenger. Join us after the ride for some food and drinks. All are welcome to celebrate this brothers life and all he did for family, friends and veterans alike. We have the right to refuse anyone. V F F V.
1072 Watson Rd, Laconia, NH 03246-1738, United States
Sunday, June 13, 2021 at 9 AM EDT
Public

 

Anyone on or off Facebook